Building Strong Connections
Modern bridges, light-flooded facades, lightweight roofs and more: FATZER spiral ropes are incorporated in a wide variety of structure designs. Customers benefit from our extensive know-how and consistent focus on their needs. From feasibility studies to rope and assembly manufacturing to installation supervision and long-term monitoring solutions, customers around the world rely upon our expertise.
Steel wire ropes with CE approval
Our structural ropes are produced and assembled in accordance with the EU harmonization directives and are certified with CE approval. The CE certification guarantees that the marked products can be traded in the EU without restrictions. Fatzer guarantees that all requirements necessary for CE approval have been met in accordance with the relevant directives.
ETA approval for HYEND rope connections
The application for the ETA was submitted to the German Institute for Construction Technology (DIBt) in 2015. After extensive tests, calculations, and external expert reports, ETA-15/0917 for the construction product "FATZER HYEND tension components" was finally issued in 2019, covering the full range of FATZER HYEND ropes and sockets. By following the AVCP system 2+ (in-house Factory Production Control (FPC)), in-house sample testing, in-house performance assessment, initial factory inspection, FCP by a Notified Body (NB), and continuous surveillance, assessment and evaluation of the FCP by a NB, FATZER AG is allowed to affix a CE mark to its HYEND structural rope assemblies.
Open Spiral Rope (OSS)
FATZER Open Spiral Ropes (OSS) are composed of round wires fabricated from high tensile wire.
Full Locked Coil Rope (FLC)
FATZER Full Locked Coil Ropes (FLC) have "Z" wires in the outer layers around round wires in the center; all fabricated from high tensile wires.
Download Structural Ropes Brochure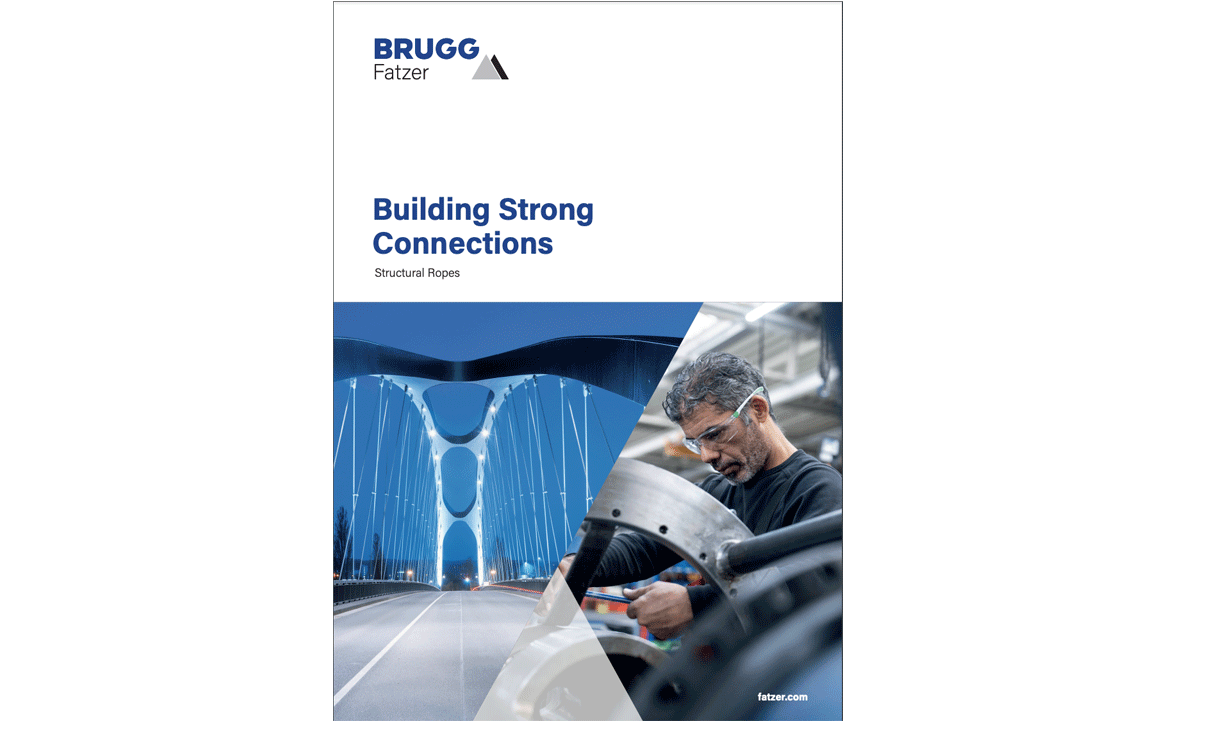 German Version
Download our brochure in PDF format now and learn more about rope construction.
English Version
Download our brochure in PDF format now and learn more about rope construction.
Customer projects with our spiral ropes
Our spiral rope and cable assemblies are installed worldwide. Read how our customers have benefited from our custom solutions and expertise.